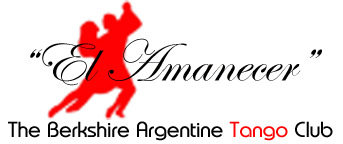 Flores del Alma
"Flores del Alma" Tango Tea Dances take place on the first Sunday of each month at the Reading Canoe Club
2:30pm to 5:30pm
at
Reading Canoe Club
(Click for Directions)
​
The Tea Dance costs £12.50 per person. For that, you get a terrific atmosphere, home baked cakes and tea or coffee from bone china cups – fabulous!
(with a selection of mainly salon music)
​
These Tea Dances are a perfect transition from Classwork to Social dancing. The atmosphere is friendly and relaxed and the pressures felt at a typical evening Milonga are minimised!
​
Join us and find out for yourself!
.~.~.~.~.~.~.~.~.~.~.~.~.