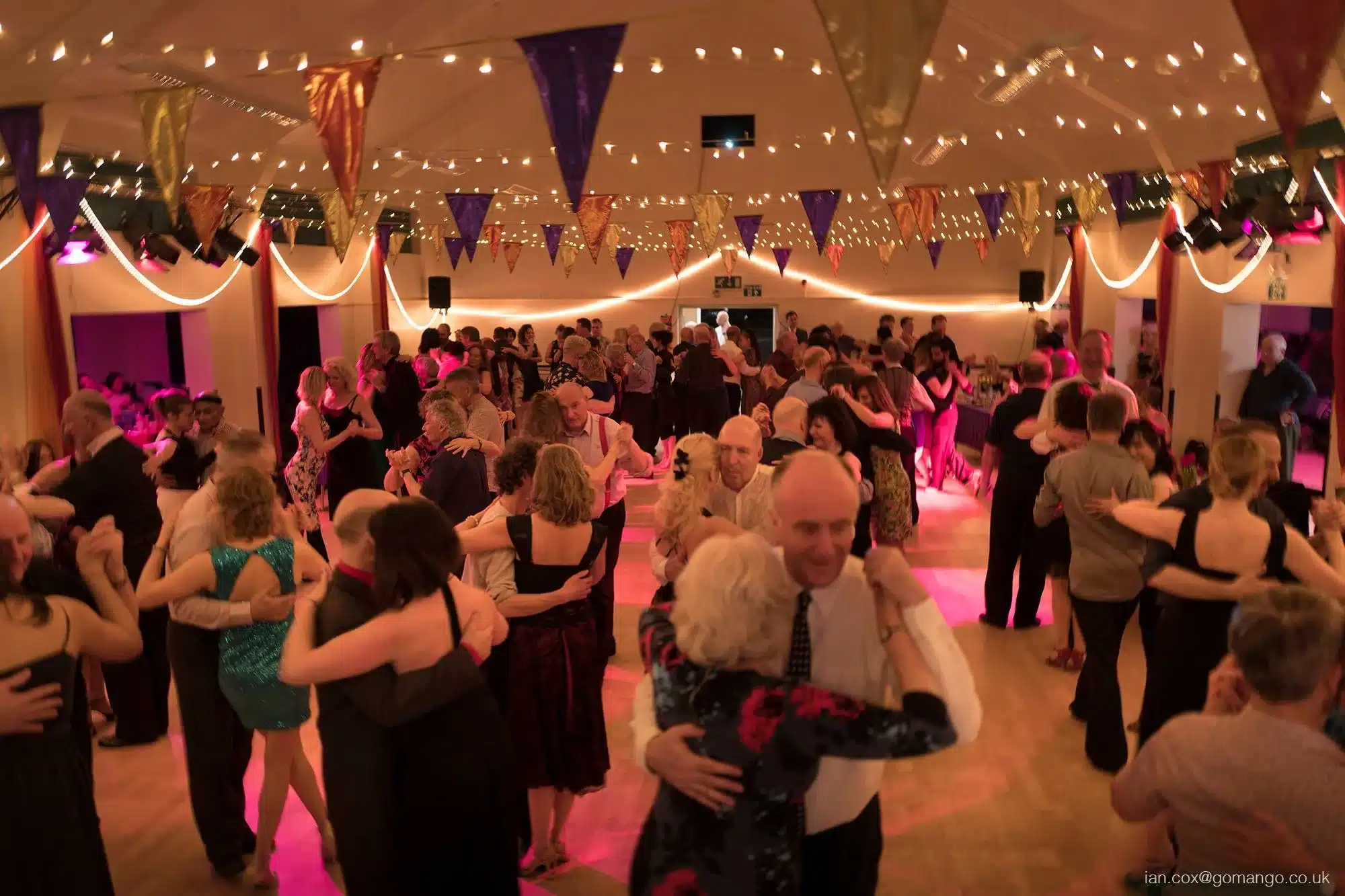 Septonathon
A

 special extended Tango event for a whole weekend, with

 fantastic Tango music and dancing on a gorgeous dance floor.
Pick & choose between four wonderful milongas, with a team of favourite DJs playing the best 'Golden Age' Tango music.
4 milongas, 20 hours of dancing
Afternoon milongas and evening milongas, with a team of favourite guest DJs playing the best traditional Tango music.
Hours and hours of dancing to the best Golden Age Tango, Vals and Milonga from a team of favourite DJs
Enjoy considerate floorcraft, and traditional codigos such as the Cabeceo.
Savour the charming hall with a brand new sprung dance floor.
There's great quality sound from a 360° professional sound system.
Above all, there'll be a friendly welcome and atmosphere.
Please check here for updates.
Old Windsor Memorial Hall
Straight Road, Old Windsor, Berks SL4 2RN
Really easy to find
Loads of free parking
New, sprung, maple dance floor
Excellent 360° sound system
Free Wi-Fi
Just 10 minutes away from Eton
Easy to reach from M4, M25 or M3
And a there's pub over the road
Prices and discounts 
We make it as easy as possible for you at Septonathon; there's no need to book in advance, just come along when it suits you!
Pick & choose the milongas…
No need to reserve your places…
No need to pay in advance…
No need to bring a dance partner…
Just pay when you arrive; £12.50 per milonga
You can get a discount by paying in advance: