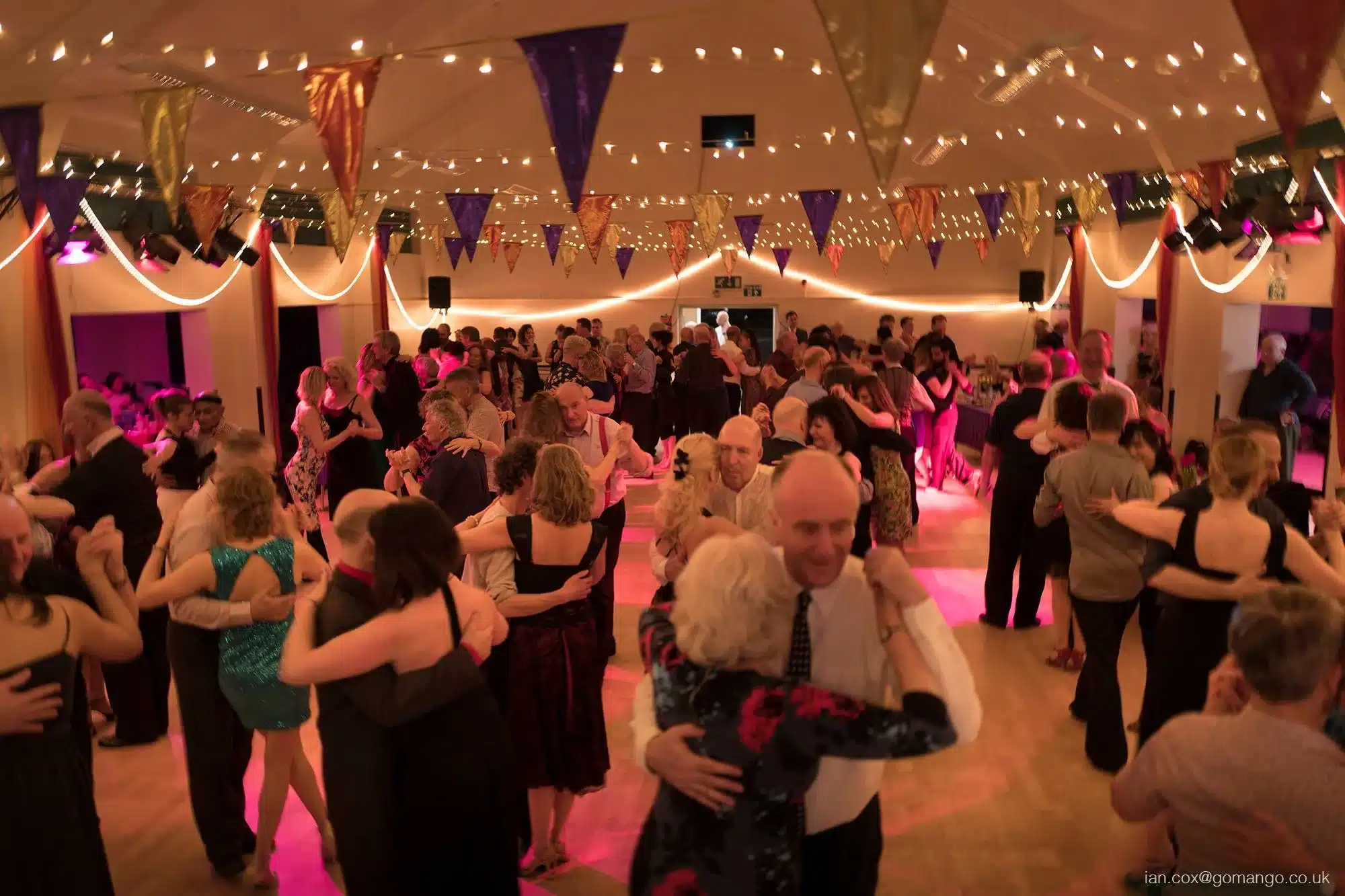 Eton Milonga @ Old Windsor
The popular Eton Milongas are at the wonderful Old Windsor Memorial Hall; there's lots of space, a nice new sprung dance floor, and loads of free parking. There's always a friendly welcome, excellent music, good floorcraft, and a great atmosphere!
At our Milongas you'll get the very best traditional Tango, Vals and Milonga, played in tandas with cortinas. Everyone enjoys the excellent music, considerate floorcraft and traditional 'Codigos' (codes).
"…one of the few milongas which I have been to where every tanda was inspirational to dance to with really good partners. Thank you everyone for an amazing evening"
The venue is a lovely spacious hall with a new sprung dance floor. There's a 360° professional sound system giving an immersive sound experience with good acoustics. Above all, it's a friendly evening with a welcoming atmosphere!
Our Milongas are back!!
We're so excited to welcome you back to our milongas again. They're just like our Milongas always were; a friendly crowd, nice ambiance, and great music for dancing!
Covid-19 precautions
Please check here for updates.
Old Windsor Memorial Hall
Straight Road, Old Windsor, Berks SL4 2RN
Really easy to find
Loads of free parking
New, sprung, maple dance floor
Excellent 360° sound system
Free Wi-Fi
Just 10 minutes away from Eton
Easy to reach from M4, M25 or M3
And a there's pub over the road
Prices and discounts 
Advance price: £10.00, up to the Wednesday before the milonga.
Otherwise, pay £12.50 on the door (cash only)