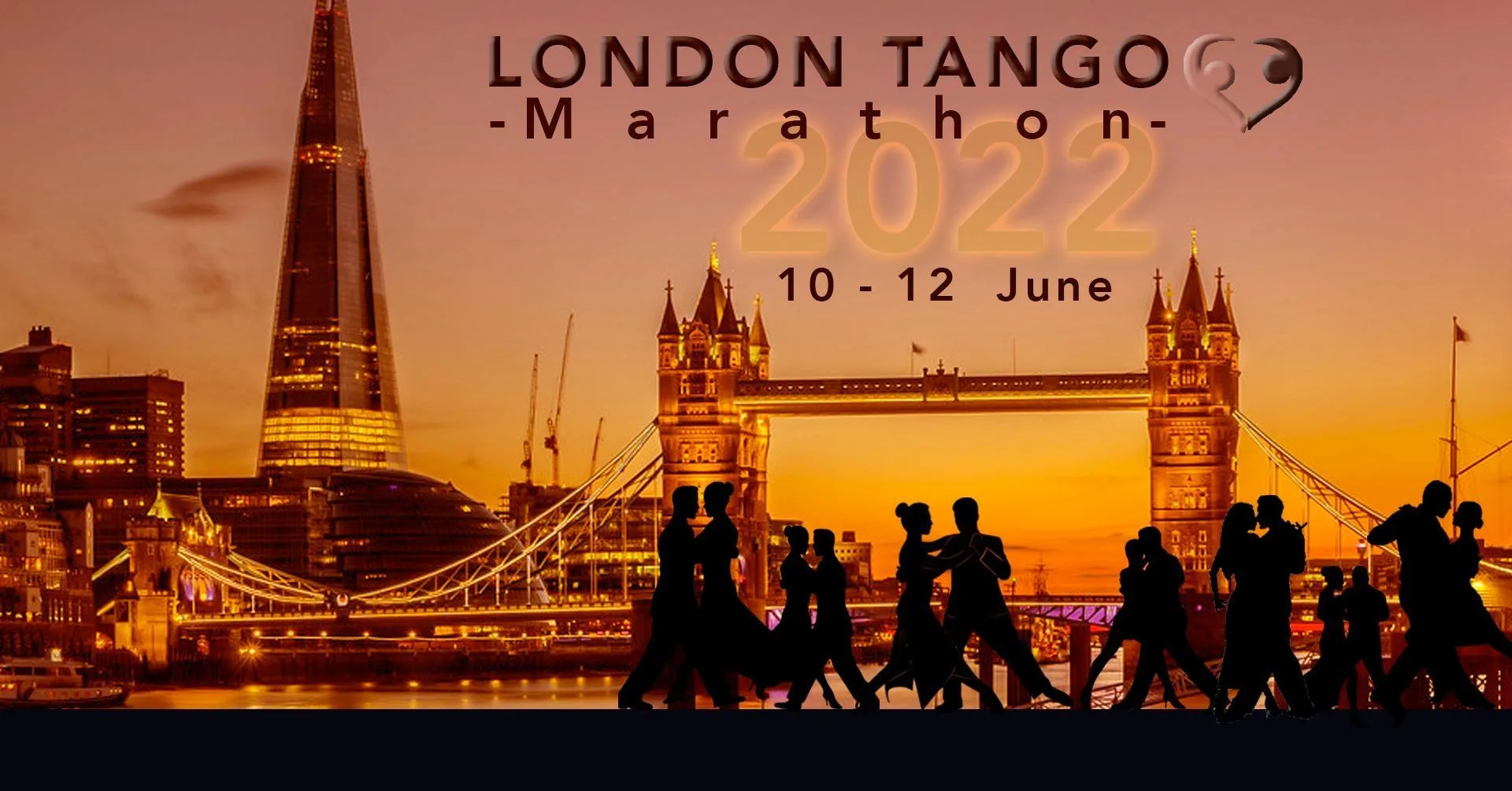 UK Tango Marathon
During 3 days a total of 7 milongas with over 30 hours of pure dancing!
5 of the 7 milongas will be in the stunning Porchester Hall, with a wooden sprung dance floor, in an all encompassing venue.
1 after milonga party (3am to 6am) in the iconic Paddington train station
1 afer milonga party (3am to 7am) on the wonderful Mercia boat sailing the Thames.
We have a pre-registration system to ensure a balance between leaders & followers.
–
–
Friday 10 June
8pm to 2am
Opening Milonga – Dj Horacio Godoy  @ The Porchester Hall, Porchester Road, London W2 5HS
3am to 6am
After Party – Dj Marcelo Varela  @ Paddington Station, Praed Street, London, W2 1HQ
–
–
Saturday 11 June
3pm to 8pm
Afternoon Milonga – Dj Hubert Voignier @ The Porchester Hall, Porchester Road, London W2 5HS
10pm to 2am
Gala Milonga – Dj Andrea Dedo @ The Porchester Hall, Porchester Road, London W2 5HS
3am to 7am
After Party – Dj TBC @ A boat sailing the Thames, Address: TBC
–
–
Sunday 12 June
3pm to 7am
Afternoon Milonga – Dj TBC @ The Porchester Hall, Porchester Road, London W2 5HS
7pm to Midnight
Goodbye Milonga – Dj Laura Laru @ The Porchester Hall, Porchester Road, London W2 5HS