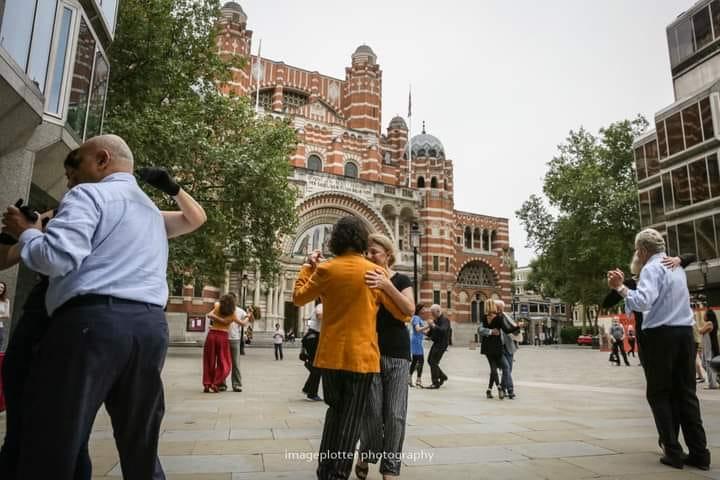 Tango Inside Out
CONFIRMED.
"Tango Inside Out" returns to the iconic Westminster Cathedral Piazza for the 2nd and LAST time in 2022.
This Milonga is in collaboration with Westminster Council, Westminster Cathedral and Victoria Business Development.
The event is fully AUTHORISED so no uncertainty (except for the weather). It is therefore not a "Tango Furtivo".
The location is the eastern third of Westminster Cathedral Piazza with the smoother floor.
1 Cathedral Piazza, Victoria, London, SW1E 5BP
Saturday 6th August 2022 CONFIRMED
13:30 > 16:45 [3 1/4 hours]
DJ and Organiser: Warren Edwardes
A slick tsunami of Golden Age and Silk Age Traditional Tango Music in Tandas and Cortinas
tango@edwardes.org
FUNDRAISING TO FINANCE TANGO INSIDE OUT