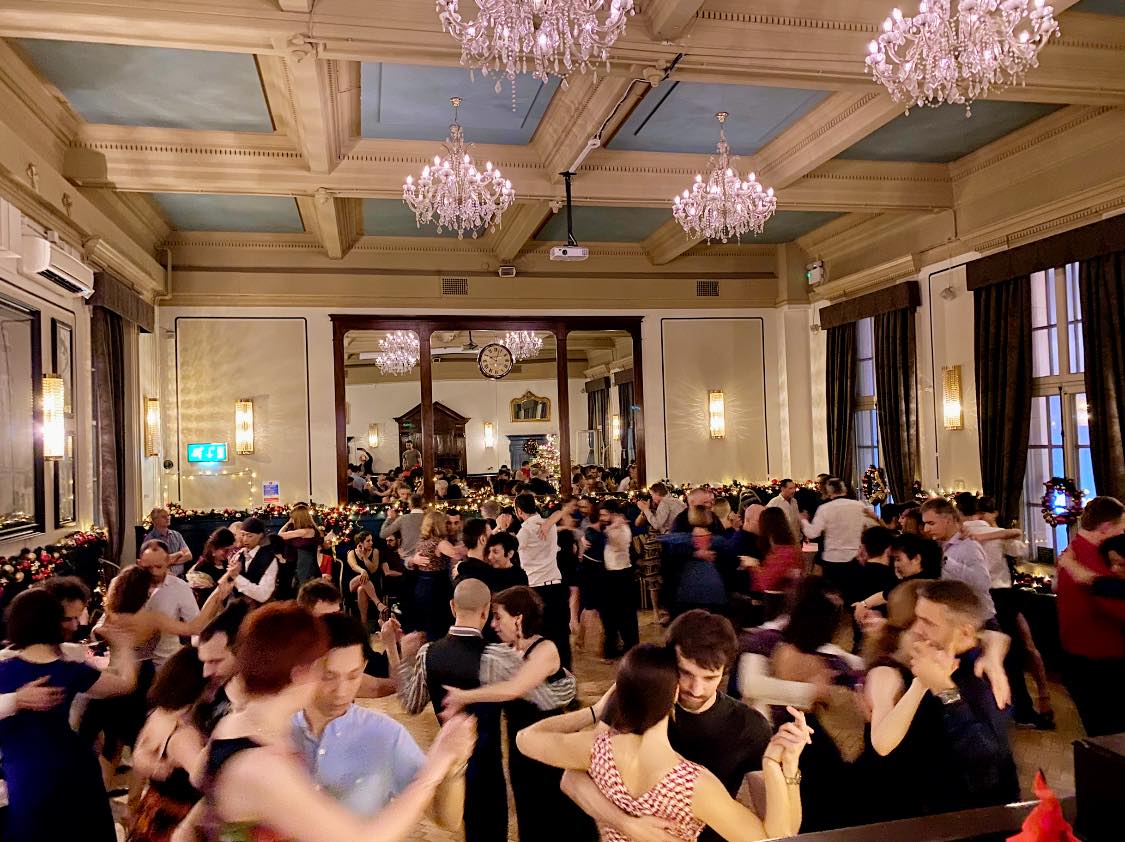 Tango Space special (at Browns)
✨✨✨FRIDAY MILONGA @BROWNS ✨✨✨
Only for this week classes and milonga will be on Friday instead of Tuesday and we will have a special guest teacher & DJ 🙂
🤩 WHAT & WHEN
18:00 – 19:00 Beginners Tango Class
with Pablo Rodriguez (Main Hall)
19:00 – 20:00 Tango Class with Corina Herrera (Main Hall)
Topic: Where and when to use syncopation?
20:00 – 23:30 Milonga 💃 🕺
🎶 MUSIC
Rodrigo Fonti (Argentina)
📍 WHERE
Browns Covent Garden
82-84 St Martin's Ln WC2N 4AG
🚇 Leicester Sq (Central & Northern tube lines)
🚇 Covent Garden (Piccadilly tube line)
💰 HOW MUCH
Milonga Only £15cash / £16 card
Class Only £20 cash / £21 card
Class & Milonga £30 cash / £31 card
Come dance with us 🙂
About the venue: It's a on the first floor at Browns British Restaurant and Bar. This stunning space has a fantastic wooden floor, high ceilings, big windows and it retains many original features including beautiful skylights, chandeliers and the original judge's bench.
Address: 82-84 St Martin's Ln, Covent Garden, London WC2N 4AG